Life Yoga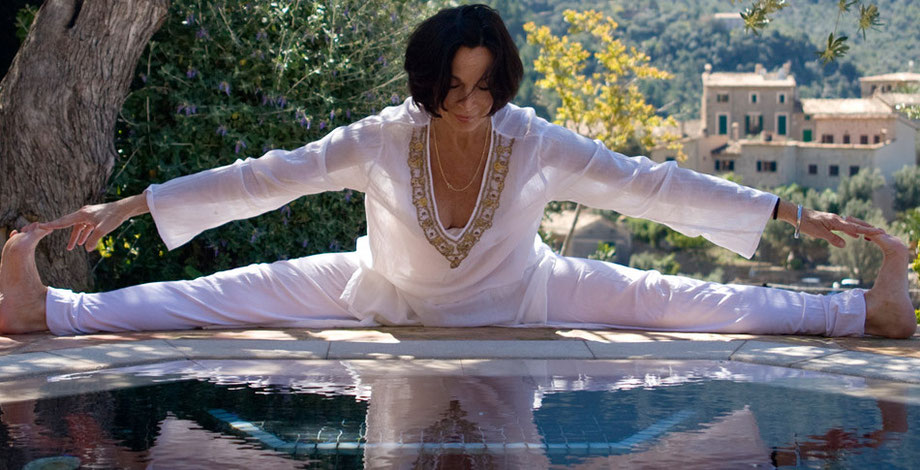 "Verily, there is no merit higher than Yoga, no good higher than Yoga, no subtlety higher than Yoga; there is nothing that is higher than Yoga."
Yogasikha - Upanisad 1.67
Five Sutras for the Aquarian Age
Recognize that the other person is you.
There is a way through every block.
When the time is on you, start, and the pressure will be off.
Understand through compassion or you will misunderstand the times.
Vibrate the Cosmos, the Cosmos shall clear the path.
Yogi Bhajan
"First yogically controlling the mind, developing the power of intelligence, discerning its inner light, the Solar Creator brought the sacred fire up out of the earth." Upanishads 120
The technology of yoga dates back several thousands of years, and is considered to be among the oldest known systems of health practiced in the World today, an ancient technology totally indicated as a means of reducing the ever increasing stress of modern life and can be practiced by anyone, irrespective of age, health, life circumstances or religion. It is believed to be one of the safest, quickest and most efficient ways of reducing stress, anxiety and nervous tension and it is not a requirement previous practice to achieve results and feel benefits in the very first class. Thousands of medical studies have been performed confirming the benefits achieved from the regular practice of the physical postures, the breathing exercises and the meditation techniques in reducing stress, lowering blood pressure, regulating heart rate, and even decelerating the aging process.Through the practice of yoga, one can achieve the integration and balance of the physical, mental and spiritual energies that enhance health and well-being.

When the body and mind are in harmony, creating a balance between movement and stillness, inner peace is experienced and an expanded state of consciousness can be achieved. Kundalini yoga as taught by Siri Singh Sahib better known as Yogi Bhajan Ph. D. is known as the Yoga of consciousness. "In this yoga form we systematically train our mind and attune our body to hold higher frequencies of energy."  Kundalini refers to the awakening of the energy of our consciousness, our vital energy or our maximum creative potential as a human being.  Kundalini yoga strengthens the body, elevates the consciousness and expands the heart to transform your life.  As we enter the Age of Aquarius, the practice of yoga is becoming an absolute neccesity for everyone as a means of coping and adapting to the higher frequencies of energy and consciousness.   As the world becomes increasingly more complicated and invasive of ones personal space, it becomes increasingly more indispensable to learn to practice a meditation technique as a means of attaining inner peace, health, happiness and harmony. Yoga must be experienced to truely understand and words can never express what can experienced in just a few minutes of a yoga class. I believe that if more people on the earth spent ten minutes a day meditating, without a doubt we would be able to achieve a world based on peace and happiness. Peace must begin within and then must spread in ever expanding waves to reach to every corner of the planet.